Welcome to Gateway Realty ...
We are excited to work with you !
---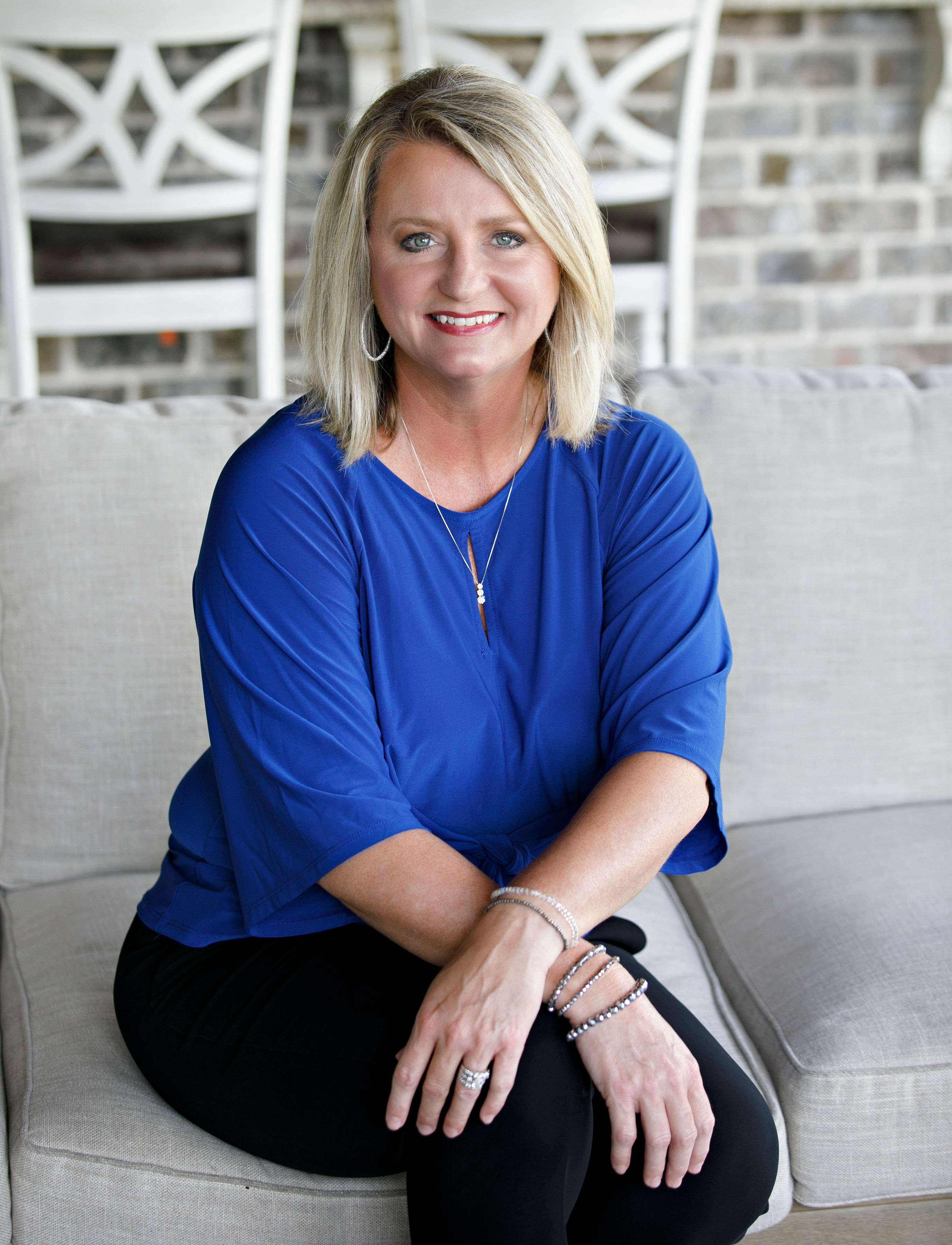 Amelia B. Teston
Broker/ Owner
Welcome! We are so glad you have an interest in our community. I started my career in Real Estate in 1998. I come from a family of REALTORS® and though I held other positions after I graduated from Georgia Southern University in 1994, it was Real Estate that has become my passion. I grew up in Blackshear and have lived in this area the majority of my life. I enjoy the convenience of our community and all it has to offer. We have wonderful, caring people who take pride in where we live.
I have obtained several Real Estate Designations including; ABR (Accredited Buyers Representative) and GRI (Graduate REALTOR® Institute) and attend yearly education courses to stay abreast of new rules and regulations as well as new trends in technology. I obtained my Brokers license in 2004 and purchased the company that same year from my mother, Alta Bruce.
In 2011, I completed the requirements for Property and Casualty Insurance Course and opened a new department within the company and now offer Insurances Services with Nationwide Insurance. We are excited to offer clients the opportunity to purchase insurance through our office and are working hard to make it very convenient for our customers.
I have many interest and hobbies including running in various 5K races. In 2011, I completed the Gate River Run and participated in the Donna Deagan-Race for a Cure in Jacksonville, FL. I also enjoy Gardening, Antiquing and Going to the Beach.
My husband Les works at our local hospital, Memorial Satilla Health Systems of Waycross as the Director of Purchasing. We have two children, Jack (18) who is attends South Georgia State College a Daughter, Emma (14) who attends Ware County High School and is on the Ware County Competition Cheer Team as well as the Football Sideline Squad and also plays Travel Soccer and High School Soccer.
We live in Waycross and the kids attend Ware County Schools. Our family attends Central Baptist Church where we are very involved in lots of activities.
Our agents and staff have years of experience and come from various backgrounds offering you a wide range of style and technique. We take pride in developing systems so that we are sure to cover all the bases in your Home Buying Experience.
We hope you find our website helpful and full of information that will assist you with your Real Estate needs. Please feel free to contact me directly for questions or suggestions. I would love to get to know you!
Again, Welcome to Waycross, Opportunity in Every Direction!
---
Adriana Noya
Administrative Assistant
marketing@grsga.com
Hello! My name is Adriana Noya, and I am the Administrative Assistant here at Gateway Realty. I am 20 years old and a Junior at South Georgia State College for a degree in Nursing. I was born and raised here in Waycross, GA. I speak both English and Spanish, which is very helpful for any Spanish -speaking customer who may need any sort of translation.
When I am not in school or at work, I enjoy listening to music, watching tv, and traveling to different places. I also am a Jehovah's Witness, and I actively participate in the voluntary worldwide campaign of teaching all who are interested about the bible. I attend the Kingdom Hall of Jehovah's Witnesses in Douglas, GA every Wednesday and Sunday.
We look forward to working with you in all of your Real Estate needs!
---
Property Manager
sales@grsga.com
---
Ryan Mock
Realtor
mockry21@yahoo.com
Ryan was born and raised in Ware County where he attended Ware County Schools. Ryan has three kids; Gracie, Carter, and Will. Ryan and his family attend Sweetwater Baptist Church in Waycross, where he plays the guitar in the band. Ryan has always had a passion for working on houses, remodeling, and bringing homes back to life. In 2017, Ryan flipped his first house and at that moment he knew that this was the career for him. He looks forward to learning this new career and helping others in buying or selling Real Estate, and making his goals and dreams become reality. Welcome, Ryan!!
---
Kimber Conley
Realtor
realtorkimber@outlook.com
While attending the University of North Florida for my bachelor's in business and finance, I worked full time as a litigation assistant to an operating partner Attorney at Morgan & Morgan. During college, I took a few elective classes on Real Estate investment. Immediately afterwards, I began investing in Real Estate on my own. Upon graduating, I had already purchased three homes, managed two of my own rental properties and currently working on my first two flips. I moved to Blackshear about a year ago to be with my fiancé, Zach Sweat. It's truly been paradise here to say the least. I'd never guessed this would have been where I landed, but the shoe just FIT. I studied hard and first attempt passed the GA real estate licensing exam, now I'm honored to be a part of Gateway Realty. Real Estate is what I'm passionate about, and I've gained so much first-hand experience in our current market. I'm now happily doing what I love and helping others do the same!
---
FOR INFORMATION ON OUR RENTAL PROPERTIES OR TO INQUIRE, PLEASE EMAIL